Transforming mobile workforce management
Easily connect and manage your mobile workforce from a single platform.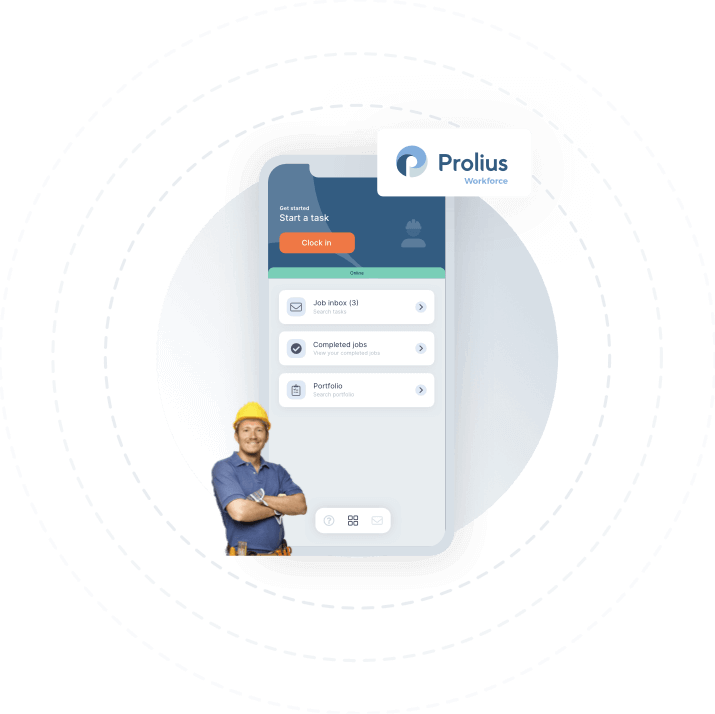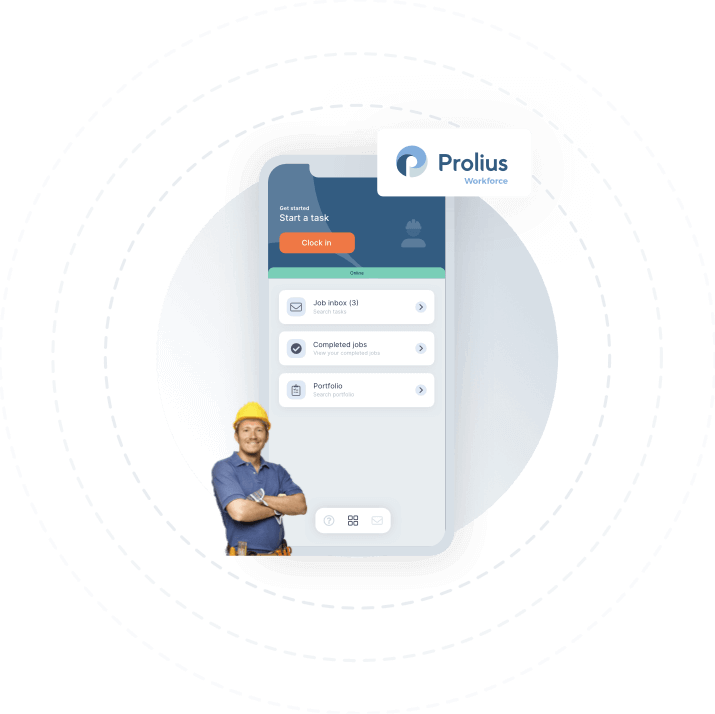 Trusted by industry-leading companies
Everything you need,all in one place
A single platform to manage all of your workforce operations.
SCHEDULE A DEMO
Increase productivity
Improve task management with our simple to use console, allowing more work to be completed quicker.
Streamline administration
Reduce paperwork and repetitive manual tasks through the use of automated workflow management.
Complete visibility
A tool that provides end-to-end visibility across your entire workforce operations from a single application.
Comprehensive reporting
Track the activities of your workforce including tasks undertaken, timesheeting and travel time.
Improve safety compliance
Ensure the safety of your workforce through the use of regular safety checks, audits and surveys.
Data insights
Use real-time information to make better data-driven decisions and improve efficiency across your operations.
Increase productivity, save time and effort
Prolius Workforce provides a comprehensive set of tools to improve the management and operation of your remote mobile workforce - allowing for optimised performance, increased productivity and more effective communication.


Improved health & safety using digital risk assessments
Ensuring industry best practices and regulatory compliance are in place through the adoption of digitised risk assessments; integrating health and safety principles, whilst facilitating personal responsibility and ownership of work undertaken.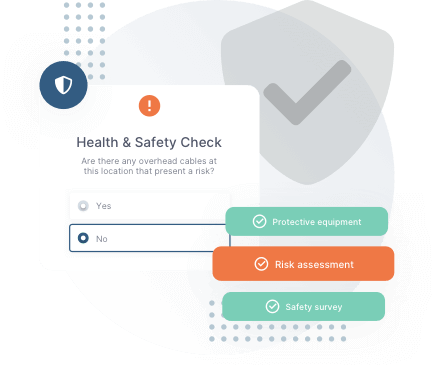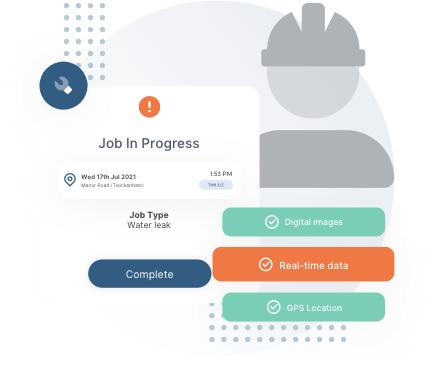 A complete view of your mobile workforce
An effective solution to collect, share and view business information from a single location. Prolius Workforce provides a holistic overview of your workforce tasks, activity, KPIs and reports - in real-time.
Reduced paperwork and manual processes
Significantly reduce time spent on manual administration and eliminate the need for paper based exercises. Prolius will help you automate processes for your mobile workforce and provide a more rapid turnaround of high volume activities and repetitive tasks.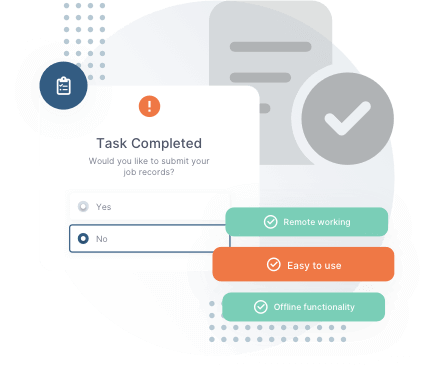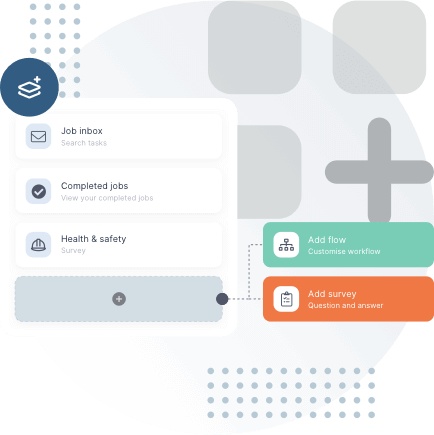 Customisable workflows to suit your business needs
A flexible platform that can be customised to accommodate multiple business workflows. Easily refine your operational processes to continually drive change and increase productivity. Prolius provides effective data analysis to optimise performance and improve overall business operations.
Effective task planning, scheduling and tracking
Connect remote and office based teams using effective tools and communication. With real-time visibility, Prolius makes it much easier to allocate jobs, track tasks and activity, reschedule appointments and capture digital records of work completed - allowing for a better informed, productive and empowered workforce.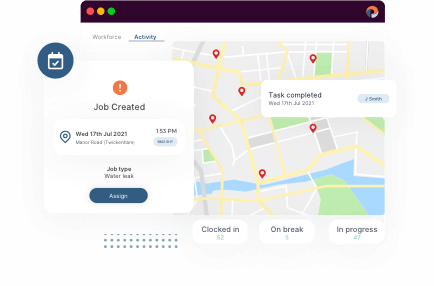 Hear what our customers have to say about using our platform
"Prolius enables us to communicate and receive business critical information, data and images with our field-based operatives in real-time. The impact that Prolius has had on our business cannot be underestimated."


"The data we receive from Prolius has really helped to improve some of our core process problems. Working with Prolius has enabled us to report activity from across all areas of our business, with greater confidence."



How companies use our platform
Learn more about how our workforce management solution has already helped a range of companies to successfully transform their business operations.
Company size:
10k+ employees
Remote workforce users:
1000+
Providing Yorkshire Water with a mobile management solution to manage their remote teams and 3rd party workforces. Allowing for effective distribution and coordination of tasks, whilst providing valuable data insight to across their entire workforce.
READ THE CASE STUDY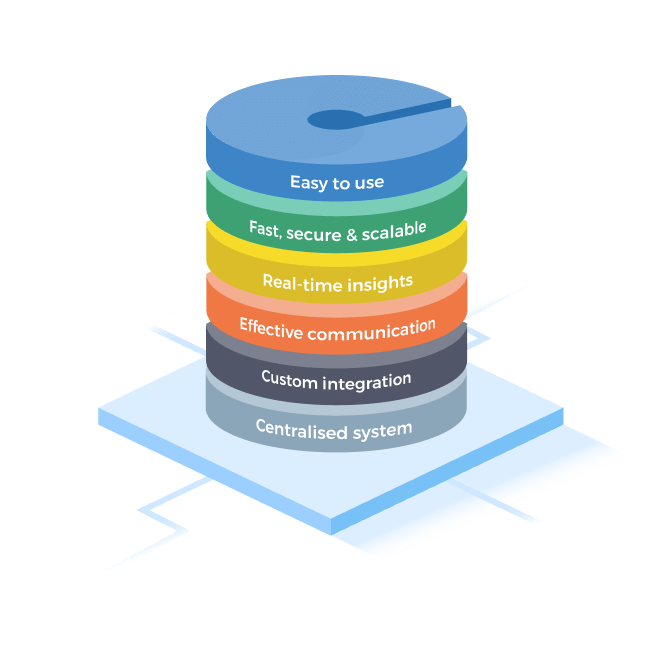 A complete workforce management software solution
A suite of services that are designed to give you greater visibility over your business operations, enabling you to increase productivity, improve service and reduce costs.
Ready to get started?
Find out how Prolius Workforce can transform your operations management and significantly improve efficiency.